THE GIFT
2004 - 2016


"The Work of Art in the Age of loss-free Mechanical Reproduction (or Reproducibility)".
Everything here is published under creative commons license CC BY-NC-SA 3.0
These complete work cycle is available for download in original 200dpi high-res.
ready to print.



---
the_rising_of_the_clown

---
massive_structural_overload

---
spectacular_takeoverbattle

---
dystopia_deathstar

---
the_new_project

---
superblaster_escalation_power
on http://thepiratebay.se/torrent/...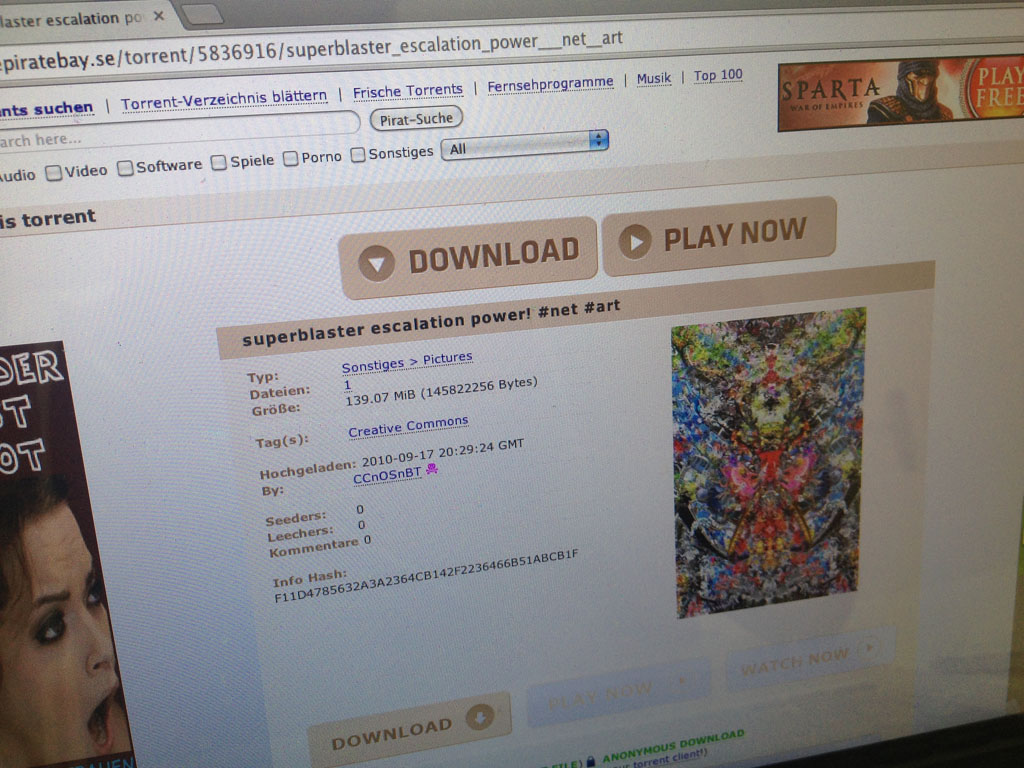 ---
the_great_transition

---
most_excitingday

---
still_waiting_for_the_apocalypse

---
*** selected shows ***

konfiguration no 2 | Second Life

konfiguration no 3 | b-l-a-s-t, Cologne
digital collage on flatscreen and mac mini in wooden frame

konfiguration no 3.1 | eexistence gallery, Leipzig
digital collage on flatscreen and mac mini in wooden frame; seelingthe.net as letters on wall

konfiguration no 7 | institut fuer alles moegliche, Berlin

konfiguration no 8 | km temporaer, Berlin
it is art when it is sold or the artmarket is creating a new artwork
read more about konfiguration no8 here
the collages have been mentioned at the following blogs and magazines